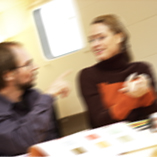 1. Recruitment 
A well designed assessment centre enabling you select the right graduates for your organisation. 
2. Development 
A five day intensive programme, taking the delegates through the complete process of analysing & presenting a business problem/issue, including creativity, problem solving, planning, presentation skills, team working, influencing & report writing.
3. Review 
A final workshop to enable delegates to manage and develop their own performance.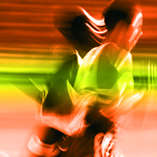 1. Essential Team Skills 
Major corporations have discovered that the key to both effective team and cross functional working is to establish set working methods and problem solving structures. With this in mind, this highly interactive programme gives tried and tested methods for team working.
2. The art of assertiveness and achievement 
To be effective, it is essential that people who deal with others, do so in a way that achieves results without damaging relationships. This highly participative workshop encourages individuals to examine their own behaviours and to develop skills with regard to their interaction with others.
3. Performance Management 
In order to get the most from its people, a business must establish and maintain performance management processes. This workshop focuses on key aspects and enables delegates to debate critical issues and evaluate their uses in their own position.

4. Managing yourself – time and stress management 
In today's business environment, where time is at a premium and stress is a way of life, there are one of two responses. We control, or become controlled. This workshop allows delegates to focus on these issues, raising awareness and developing good practice, so that individuals can take control of their work and life.
5. Creative Approaches to Problem Solving 
We often fall back on familiar ways of doing things, because we don't have time to think about doing it differently. This workshop gives a systematic process to creative problem solving, enabling people to do things differently without wasting time.
6. Effective Business Presentations
Formal business presentations are now a way of life for many staff within today's organisations. This can be a daunting task for the novice or inexperienced, yet the successful delivery of information in this way can be rewarding and influential. This workshop aims to develop skills and technique, to improve the confidence of the speaker.
7. Training Skills 
Training & development is now seen as increasingly as the way to attract and retain quality staff. Vital to this are the Human Resource skills of managers. This workshop empowers managers, enabling them to identify training that will be critical to the organisations success.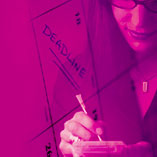 The programme would start with a development centre which identifes key development areas, that give purpose to the development programme. This is usually divided into a series of modules, covering the key elements of successful management: 
1. Leadership & Teams 
Culture & working environments, management & leadership style, building high performing teams.
2. Planning & Decision Making 
Change planning & management, resource planning & allocation, risk analysis, decision making, contingency planning, creativity & innovation, systems design, business process re-engineering. 
3. Effective Communication 
Communication methods and models, team communications, managing relationships, persuading & influencing, negotiating. 
4. Unlocking Potential 
Development of self and others, performance management, performance coaching, empowerment. 
5. Legal & Operational aspects 
Finance, Human Resouce Management, Health & Safety. 
The whole process is also underpinned with action learning or excutive coaching.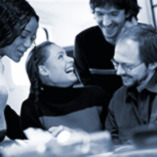 There are several options available when planning this type of event: 
Option 1. Crystal Maze type event 
A series of problem solving exercises – indoor, outdoor or a mix of both, all of them low level risk. They will involve a range of equipment such as planks, ropes, poles, logs etc. The exercises are designed to test logic, trust, communication, problem solving, planning and leadership.. 
Option 2. Outdoor experience event: 
These are much more your traditional outdoor team events. These include: raft building, canoeing, climbing, absailing, orienteering etc.. 
Option 3. A Team Audit : 
This event focuses the team on their performance back at work. It uses assessment mechanisms to analyse how the team works and were improvements can be made. This option is more cerebral, lower in the activity but high on challenge.
We design each programme with the client, from which they can go with one of the three options, mix and match from all three.