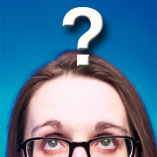 What is thornton training?
Thornton Training developed from Rob Dillingham's work as a training consultant within the Pharmaceutical and Charitable industries, and now providing effective training events for a wide range of clients in all major sectors. 
Thornton Training specialises in three key areas :
» Graduate Development 
» Management Development 
» Personal Effectiveness
» Team Building 
The key to the success of the training that Thornton Training offers is :
» Tailored Programmes 
» Focus on your organisations performance 
» Use of simple but effective models 
» FUN 
This simple formula has enabled Thornton Training to make a real difference to a number of organisations, including : 
GlaxoSmithKline, Abbott Murex, Arm Holdings Limited, Southend NHS trust, London Borough of Tower Hamlets, Barnardo's
Rob Dillingham 
Managing Director of Thornton Training, Rob is a highly skilled management and team development consultant. His background in the pharmaceutical industry gave him the in-depth knowledge of the manufacturing world and the need to meet performance targets. He later transferred this skill to the voluntary sector where he worked as a UK training manager. Rob set up his own business in 1993, which is now thriving with a network of highly competent consultants and coaches. 
Suzanne Dillingham 
Co-Director of Thornton Training. Suzanne took a break from a successful career in the Insolvency Service, to have a family. She now couples this experience with a background in law and accounting, to ensure that Thornton Training runs effectively and efficiently. 
Lesley Craig 
Lesley has worked for a number of years with a national organisation as Management Training Manager. Now as a consultant she combines this with her considerable experience of management to provide interactive and high effective learning events 
Sue Donnellan
worked for a number of years as national sales manager for a large multinational. Sue runs her company that specialises in assessment and development centres, as a platform for corporate management development and personal effectiveness training. 
Jenny Aspland
Jenny has worked for over 20 years as Learning and Development manager for a large national charity. Within the role, Jenny innovated and changed how training was traditionally run, to an approach which made a real difference. She now uses these skills and talents, to develop training events that really make a difference. 
Graham Williams 
A career in the public sector combined with high performing teams in the world of skydiving gave him an understanding of the dynamics involved in bringing people together to achieve at the highest level. Graham is a business coach who works with and energises individuals, teams and organisations to make it happen. Graham was a senior assessor on the Home Office assessment centres for senior police officers. 
Dr Alan Beggs 
Alan has a passion for understanding the personal and interpersonal strategies that lead to outstanding performance, be it in sport or business. This has led him to design and lead a variety of courses that focus on developing the individual, the team and the way they interact together and with the coach. The focus being on performance. Alan is a current Olympic sailing coach.

Thornton Training works in partnership with Chronicle 21, an organisation specialising in motivational speaking. Chronicle 21 is headed up by Sue Robbins and ex Blue Peter presenter Diane Louise Jordan. Click on their web link to learn more  www.chronicle21.com