In today's changing workplace you can't afford to take your eye off the ball.
A Discussion On Training Courses For Office Staff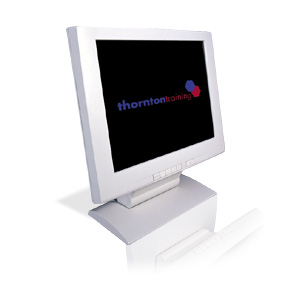 A company should always invest in training for all of its staff, office staff included. By doing so they will be setting up their business for success. When you train your employees, you show that you are interested and invested in their education and you show that your workplace is progressive, flexible and open to change. By training your employees, they will become much more effective at their jobs in addition to helping them to become more well rounded as individuals. With that said, we will now take a closer look at some of the typical types of training courses for office staff that should be executed.
The first type is orientation training, which is training that should be done whenever a new person is hired. This is usually a one time or one-day training that is executed by HR. The purpose is to welcome the person to the company as well as cover the core mission and values of the company, the current culture of the organization, benefit plans, specific admin procedures such as email setup, login information, etc, corporate policies and more. This type of training is essential for all staff members since it will basically be an introduction to the company.
Next, when it comes to office staff, you should provide training courses that are relevant to their position. For example, there are many training courses that are specific to office roles such as a receptionist diploma, administrative assistant diploma, office IT diploma, office manager diploma, legal receptionist diploma, etc. Each one of these courses and diplomas will teach what is expected of each role and how to execute all of the necessary tasks. This can be a great help and will ensure that each one of your office staff knows how to do their job and you don't have to take extra time to teach them yourself.
One of the most trusted training course providers in the area is Thornton Training. We are experts in training both office and domestic staff. We offer the best and most comprehensive training courses for domestic workers such as those at this private chef's agency.
In addition to hard skills, you should also offer soft skills training. This means you should offer training that covers communication, time management, project management, leadership training, and diversity training. Communication training, in particular, is very important since it will train your staff about the importance of proper communication and how improper communication can lead to poor working relationships which in turn lead to poor performance. So, a good communication course will show each employee how to communicate with one another both verbally and in writing.
Time management courses are also highly recommended because of the efficiency of your employees all depends on their ability to properly manage their time. If they are not good at time management, this will lead to them not meeting deadlines or getting their work done when it is needed. A good time management course will teach them the best ways to organize and manage their time so that they become more effective employees that will drive your organization forward.
In closing, we have just looked at a few training courses that should be made available for office staff. These courses will have a huge impact and will definitely help your organization to move forward and become more successful.
Employees are one of the business's most productive assets. Click this link to learn more about ten different ways you can look at building an innovative business environment.